HSDC Team
Board of Directors
Michael O'Malley, Board Chair
Partner
Goodsill, Anderson, Quinn & Stifel
Keiki-Pua Dancil, Vice Chair
Director, Business Strategy Development
Hawaiian Electric Company
Ann Chung
Director of Special Projects
Navatek
Fred Hemmings
Retired State Lawmaker, Noted Waterman
James Moonier
Owner
Alpha Capital Research
Craig Nakanishi
Partner
Cades Schutte LLP
Marissa Sandblom
Vice President
Grove Farm Company
Mark Tsuda
Executive Director at 'Ilima at Leihano – A Kisco Senior Living Community
Jon Wallenstrom
Principal
Alakai Development
Ex-Officio Members:
DBEDT Director
Luis P. Salaveria
Director
Department of Business, Economic Development and Tourism
HTDC Representative
Elijah Yip
Partner
Cades Schutte LLP
NELHA Representative
William Mielcke
Retired President
Mauna Kea Resort
Staff
Karl Fooks, President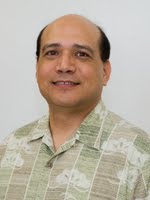 Karl is the president of the Hawaii Strategic Development Corporation, an agency of the state of Hawaii that partners with private sector investors to mobilize investment capital for the growth sectors of Hawaii's economy. Formerly a managing director and head of Private Equity in Asia for J.P. Morgan & Co., Karl has extensive experience as an investment professional. Prior to that position, Karl was head of Mergers and Acquisitions in Asia for J.P. Morgan & Co. He holds a master's degree from the Woodrow Wilson School of Public and International Affairs at Princeton University, a bachelor's degree from the University of California, Berkeley and hails from the North Shore of Oahu.
Contact Karl at karl.fooks@hawaii.gov.
Sara. N. Lin, Associate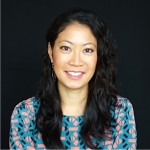 Sara is an associate at the Hawaii Strategic Development Corporation. She has a strong background in journalism and has worked as a staff writer at the
Los Angeles Times
and
The Wall Street Journal.
Most recently, Sara was a founding editor of
Honolulu Civil Beat,
an online investigative news startup launched by eBay founder and philanthropist Pierre Omidyar. She's a graduate of Princeton University, where she majored in politics and East Asian studies. Outside of the office, you'll probably find Sara on a tennis court. She's also an accomplished equestrian, pianist and cellist. She notes that her surfing skills, however, could use some work.
Contact Sara at Sara.N.Lin@hawaii.gov.