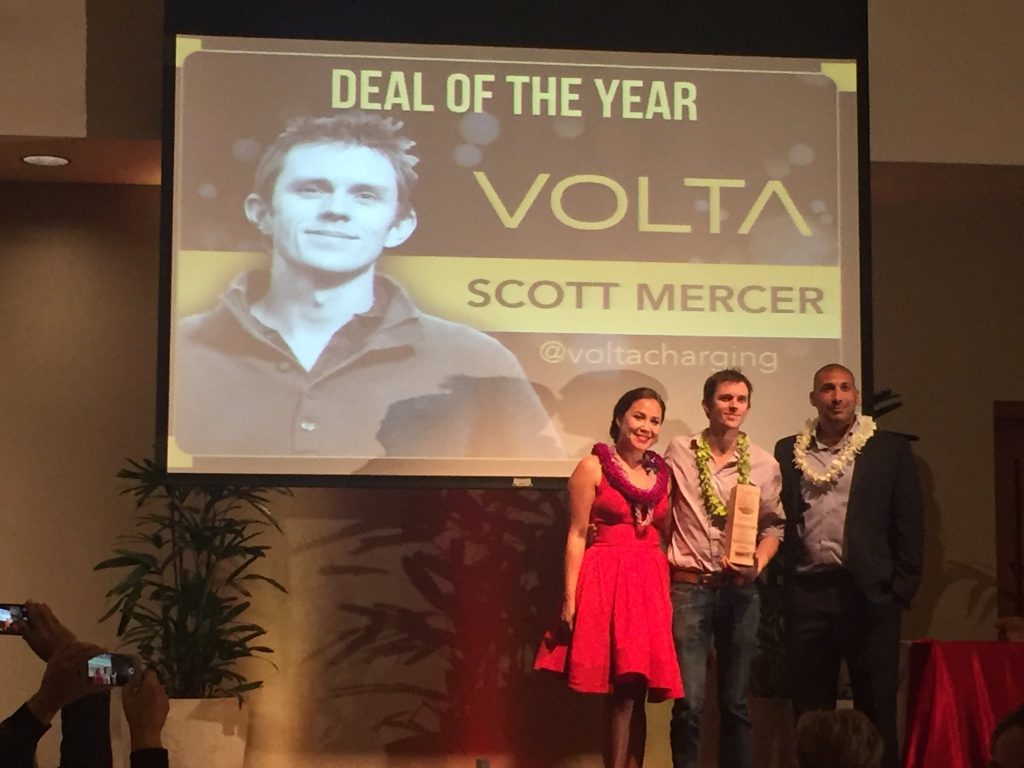 HSDC congratulates the 12 winners and many more finalists honored at the Hawaii Venture Capital Association awards last week. The sold-out celebration of startup entrepreneurs and related innovation businesses is a testament to the growing success of Hawaii's entrepreneurial ecosystem.
In just five years, Hawaii's startup community has grown to include hundreds of entrepreneurs and technologists founding more than 80 companies supported by six accelerators, seven active investment funds and a strong calendar of entrepreneurial events showcasing startup activity and connecting entrepreneurs.
HSDC's HI Growth Initiative has been instrumental in helping to establish the early foundation of Hawaii's startup ecosystem through investment capital provided through entities including Blue Startups, GVS Transmedia Accelerator, Reef Capital Ventures, the UPSIDE Fund, Startup Capital Ventures, the Energy Excelerator's EEX Fund One; and through sponsorship of programs such as Startup Weekend, the Maui Food Accelerator, the East Meets West conference, GVS ALL ACCESS and MaiTai Maui Tech Night, among others. HSDC applauds the work of these trail blazing entrepreneurs and related support organizations who are working hard to drive growth in this new innovation economy.
Deal of the Year
Scott Mercer, Volta Charging
Entrepreneur of the Year
Tina Fitch, Hobnob
Tech Entrepreneur of the Year
AlgorithmHub Inc., Alex Cabello
Clean Tech/Ag Entrepreneur of the Year
Kunoa Cattle Co., Jack Beuttell & Bobby Farias, Jr.
Student Entrepreneur of the Year
HealthTechApps, Kyle Chang
Startup Paradise Champion of the Year
Bytemarks Café, Burt Lum & Ryan Ozawa
Social Impact Entrepreneur of the Year
Purple Mai'a Foundation, Donavan Kealoha, Kelsey Amos, Olin Lagon
Life Science Entrepreneur of the Year
KinetiCor, Jeffrey Yu
Corporate Intrapreneur of the Year
Oceanit, Ian Kitajima
Island Innovator of the Year
Henk Rogers, Blue Planet Energy
People's Choice Startup of the Year
KMBCo, Kainoa McGee
Investor of the Year
Energy Excelerator, Dawn Lipper & Jill Sims
To see the full list of finalists honored, see HVCA's website.