Dec 8-11: Maui MusicTech Festival in Lahaina
Posted on Dec 7, 2016 in Main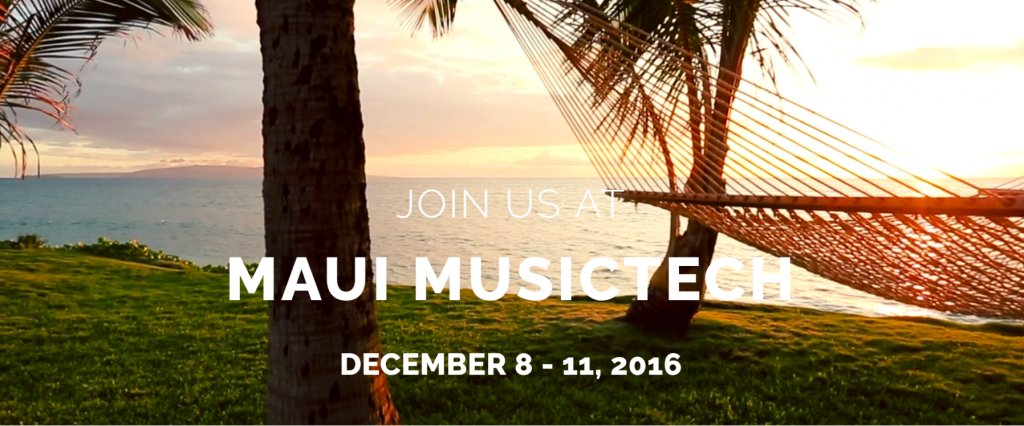 The inaugural Maui MusicTech Festival takes place Dec. 8-11, 2016 at the Royal Lahaina Resort.
The Maui MusicTech Conference, a spinoff of the SF MusicTech Summit in San Francisco, brings together the leaders blazing a new ecosystem at the convergence of the internet, music and technology.
Come join fellow MusicTech thought leaders at a limited-attendee event featuring those at the vanguard of the internet music space, oceanside networking opportunities, island activities and a mai tai or two.
For locals, there's also the option to register for a Saturday Only ticket for Maui MusicTech Day and enjoy an afternoon of educational sessions, community building, networking and an evening social at the Royal Lahaina Resort.  The goal of the day is to build a bridge between the Maui music tech community and the San Francisco music tech community.
Register and view the agenda and speakers at http://mauimusictech.com/.