HI Growth Portfolio Company KinetiCor wins "Shark Tank" at the Capitol
Posted on Mar 14, 2017 in Main, News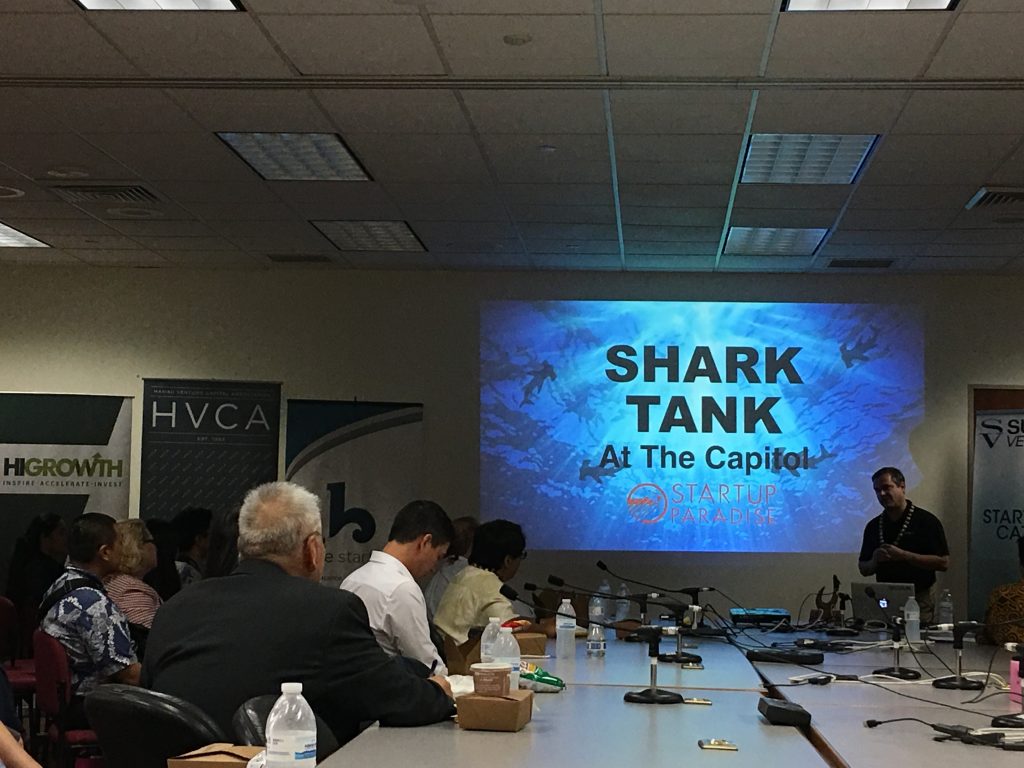 KinetiCor, a HI Growth Initiative portfolio company, won the second annual "Shark Tank" at the Capitol on March 8. The company, which has taken a UH-developed technology and put it to commercial use, corrects blurred magnetic resonance images in real time to save big money for hospitals. KinetiCor received follow-on investment funding from the UPSIDE II Fund, HSDC's research commercialization fund with the University of Hawaii Foundation. Most recently, KinetiCor went through UH's XLR8UH program.
The "Shark Tank" opened with remarks from serial entrepreneur Dan Leuck and others.
Ian Kitajima, chief operating officer at IBIS Networks, a clean-tech startup and Energy Excelerator graduate, thanked legislators for their support of three programs that form the foundation of Hawaii's entrepreneurial ecosystem: the HI Growth Initiative, which provides funding to accelerators, investment funds and events; the Small Business Innovation Research grant program, which supports the research-and-development industry; and the University of Hawaii's innovation initiative, aimed at training an innovation workforce.
"In other parts of the world — other countries, states and counties — they're all building these innovation centers because they're trying to remain competitive," said Kitajima, who also works at Oceanit. "Hawaii has huge potential. We're right at that cusp."
To read more about that day's event, read an event summary, "Entrepreneurs Get a Boost During State Capitol Event", that ran in the Honolulu Star-Advertiser.