Maui Entrepreneurs Attend Prep Workshops for Startup Weekend Maui
Posted on Feb 14, 2017 in Main, News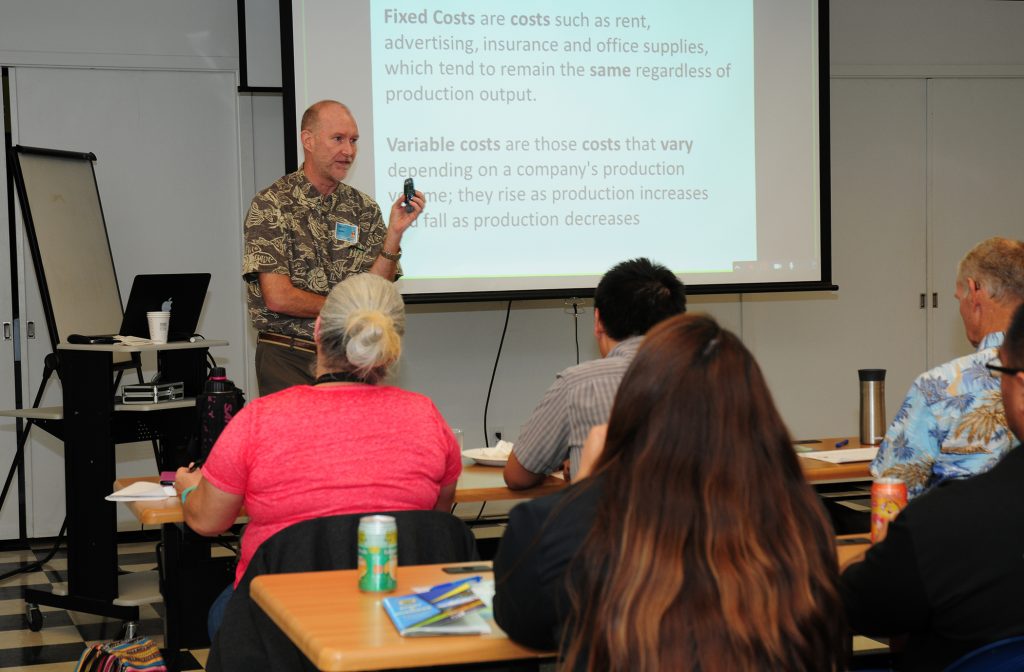 To make the most out of a Startup Weekend event coming up in May, Maui entrepreneurs are taking advantage of a series of business workshops put on by the Maui Economic Development Board as part of their Startup Weekend Maui series.
The three-hour workshops, held Feb. 9 and Feb. 15, entitled "Pinching your Pennies: Finance for Entrepreneurs" and "Business Model Canvas & Lean Startup Overview," were geared toward helping potential Startup Weekend Maui participants jumpstart new business ideas and fine-tune existing ones. A third workshop, "Pitch Boot Camp," will be held just before the Startup Weekend event.
Startup Weekend is part of a global grass-roots movement of active and empowered entrepreneurs with various skill sets who are determined to learn the basics of founding startups and launching successful ventures. The events help develop local entrepreneurs by forcing them to pitch ideas and form companies in just 72 hours. In Hawaii, Startup Weekends have been successful incubators of new companies that have gone on to join Hawaii's accelerator programs.
"The reason we decided to do these workshops was to better prepare potential entrepreneurs for Startup Weekend," says Gerry Smith, Development Director for the Maui Economic Development Board. "We found that individuals who had attended the boot camps were far better prepared for Startup Weekend than those who did not, and at the end of the weekend, had better outcomes."
Sandra Scarborough of Hawaiian Eye Wear attended the workshop to help her get her arms around costs. "We wanted to get a better understanding of cost versus what we are selling our products for both retail and wholesale.  Having a price point that makes sense for us will definitely help our bottom line."
Ian Elumba, co-founder of Kohola Brewery also concurred that a strong financial awareness from the start builds a strong, growing business.  "We're a year-old business and I wanted to learn more about profits, costs and the simple things to run a business." Elumba's company manufactures and brews local beers in Lahaina.
The HI Growth Initiative, through its Connect and Network sponsorship program, is a proud supporter of Startup Weekend Maui.